infinite exchange gallery (curators: lori gordon and jen delos reyes), zero1/ san jose institute for contemporary art, san jose, california, june 2008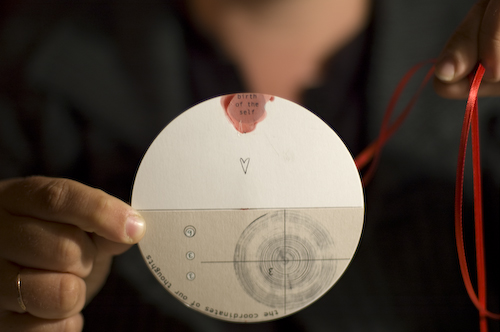 thank you to those who volunteered to participate in the project!
thank you IEG and Zero1!

each participant created a story using the cards that she or he selected from the three "stations" set up for the project. i asked each person to use her/his chosen cards and the reference book to reflect upon an aspect of herself/himself and to share those reflections with me verbally. in return, i created a handmade booklet made of the cards as a gift for each participant.